Community Row 2018
The Community Row is a space at Gen Con particularly designed to provide attendees with opportunities to interact with local gaming and gaming adjacent groups, and to connect them with gamer friendly activities outside of the 4 days of Gen Con. It's also a great opportunity for these groups to promote awareness of their group to Gen Con attendees.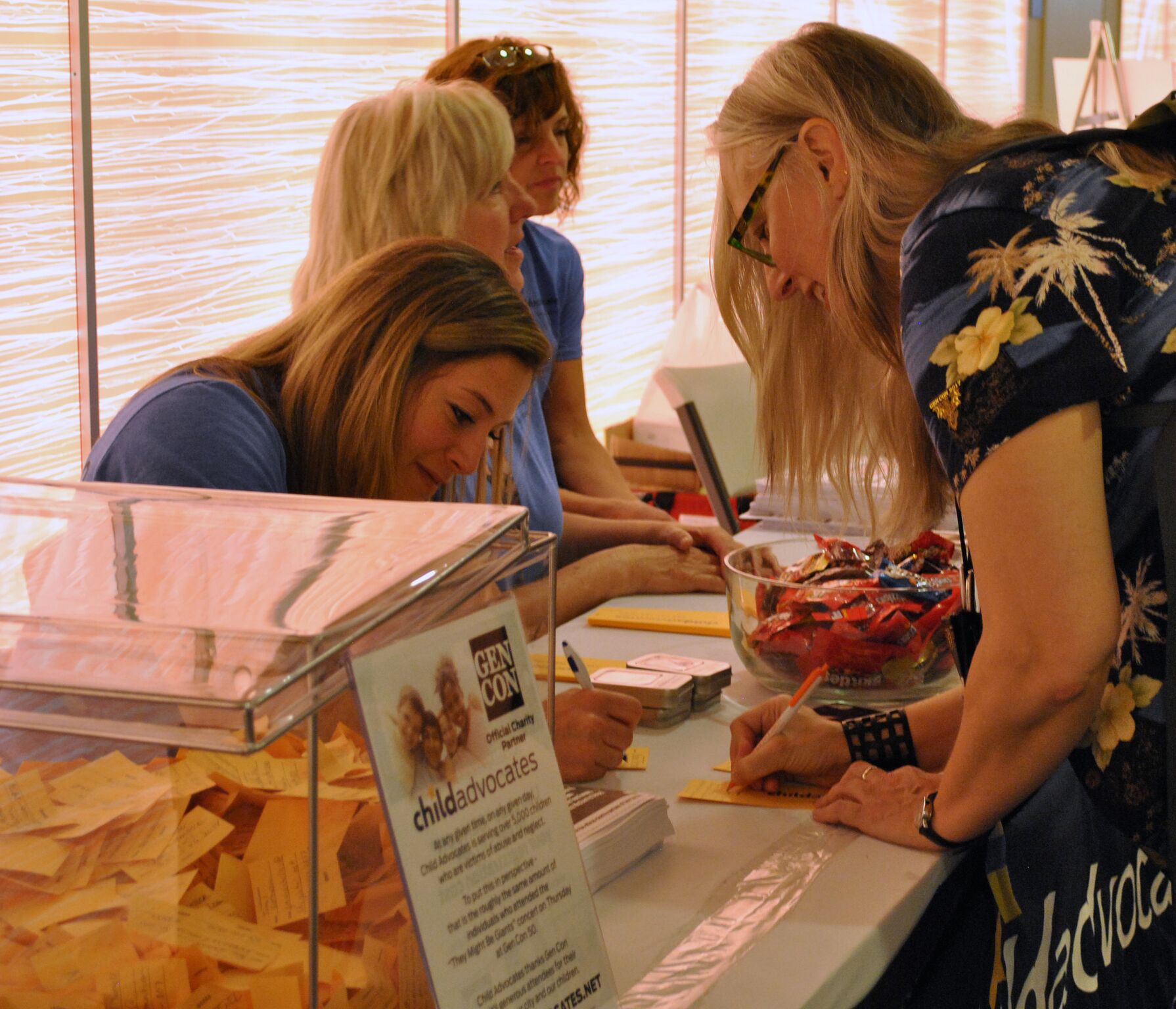 Other groups of interest to the communty, such as Gen Con's Charity Partner, and educational institutions, may also have a presence in this area.
Community Row is located in the underground pedestrian walkway from the Convention Center to Lucas Oil Stdium. The tables are open from 10am to 6pm Thursday to Saturday, and 10am-4pm Sunday. Attendees are welcome to stop by any time the tables are manned to talk to representatives from various organizations about local gaming, volunteer, and educational opportunities available year round.
---
If your group would like to participate in Community Row, please review the Community Row Policies Document, and fill out the application form.
There is very limited space for this program, and not all eligible applicants can be accepted. Applications will be judged by Gen Con staff based on general suitability for the convention, mission of applicant group, and balance/diversity of groups selected.
Participants must submit an application form, due no later than April 1. Groups will be selected and notified no later than May 1.