Miniature Hobby Events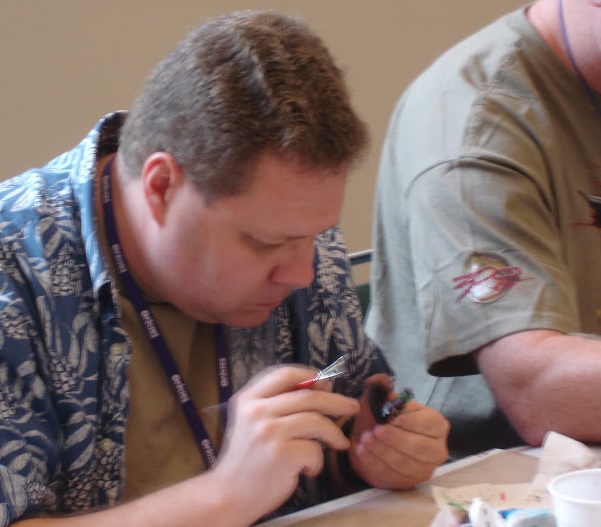 MHE
MHE, or miniature hobby events, refer to miniature and terrain painting and sculpting workshops and demonstrations. Whether you've never painted before, or whether you're an advanced competition level painter, the MHE program has workshops for you.
In past years, the program has contained over 100 MHE events. If you have questions about running events in the MHE program, you can email the Gen Con events department.
This webpage will be updated with more specific MHE information for the upcoming year when it becomes available.
---
Paint & Take
Come pick out a mini, sit down, and start painting. Experienced mini painters will be onsite to give you help and advice, should you need it. There is also a special family table so you and your family can sit down and paint together. This event is particularly welcoming to novice painters.
This event is free to all Gen Con attendees, and no tickets are required.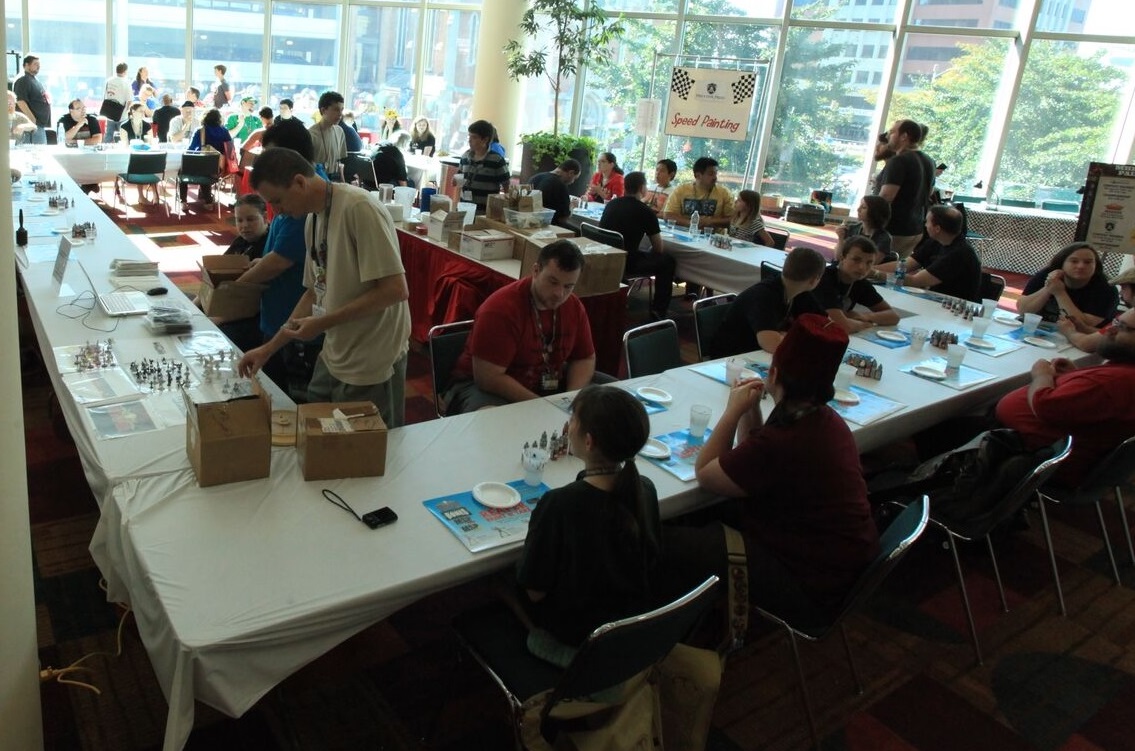 ---
Speed Painting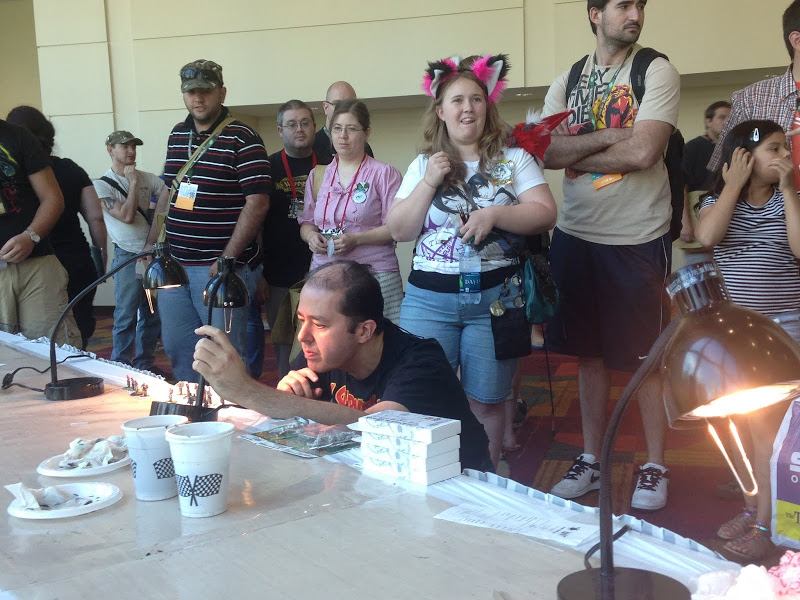 Ready for a little friendly competition? Sign up for a speed painting event. Running multiple times daily, featuring a variety of miniature companies, you'll have 45 minutes to paint a miniature, and then be judged by professional painters. Winners receive prizes, and some will have a chance to go to the final rounds on Sunday to win big!
This event is open to both novice and experienced painters. Everyone walks away with their painted miniature.
---
Aces of Painting Contest
Come and cheer or heckle the Aces of Painting as they speed paint for the Gen Con charity.
These professional painters will have 1 hour to finish a miniature, which will be auctioned for Gen Con's charity. Free to watch.
---
Painting Competition
Both Gen Con and specifc companies offer prizes for painted and sculpted miniatures. More information will be forthcoming as it becomes available, including a link to the entry guidelines.