Very Important Gamer (VIG) Program
Very Important Gamer (VIG) Program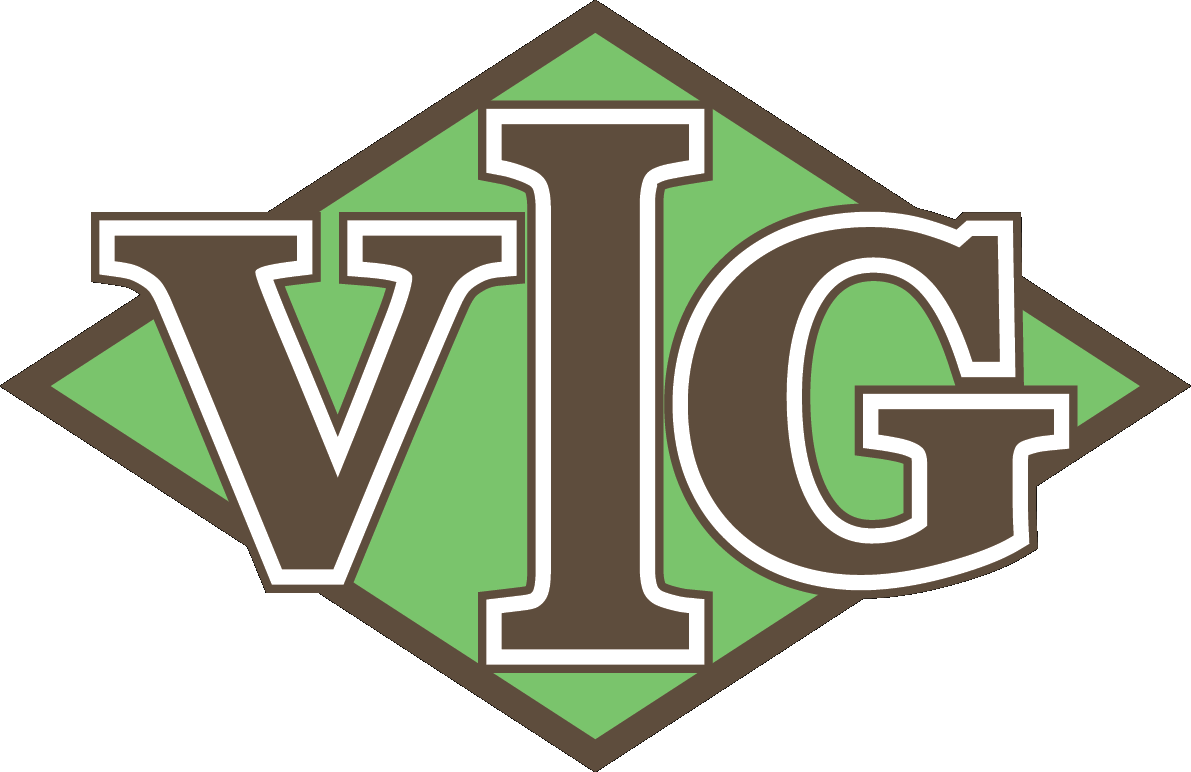 How would you like to relax in a private lounge with a cool beverage, away from noisy halls and curious eyes? Avoid the long registration lines and pick up your badge or register for events at your leisure? Know that your hotel reservation for one of your three top choices is guaranteed? And have you ever wanted to get into the Exhibit Hall before the mad swarm descends? If this sounds appealing to you, check out the VIG Package Benefits and VIG Companion information below, and consider becoming a "Very Important Gamer"!
VIG Package is in limited supply. Returning VIGs have the first chance to secure VIG Packages annually, during early rebooking.
---
VIG Package Benefits
Hotel Registration
Each VIG gains access to our VIG housing block. The VIG block is reserved strictly for those in the VIG Program and is not part of the general attendee housing block. The earlier you contact the Housing Bureau or log onto the Housing Bureau's hotel reservations site to reserve your room, the more likely you will be able to get one of your top three housing choices. The VIG hotel block will be available until June 8, 2015or until the last VIG Package has been sold and all VIGs have reserved their housing. After that date, any remaining rooms in the VIG block will be released.
PLEASE NOTE: All VIG rooms are self-pay and require a credit card to make the reservation. A list of available hotels will be listed on the Passkey website when you use the housing code provided at the time of your VIG Package purchase. Once the reservation has been made through the Housing Bureau, there is a penalty for any cancellations.
4-Day Access + Benefits
Very Important Gamers will receive a special badge with 4-Day access to Gen Con Indy plus access to the VIG Lounge and other benefits. You will also receive a specially-designed badge holder, as a mark of distinction, in your VIG Pack.
VIG Lounge
Enjoy the comforts of a private VIG Lounge, near the action but away from crowds and noise. Lounge features include:
Exclusive VIG Will Call
Event Registration
Complimentary beverages
Free board game rentals for specific games located in the Lounge
Complimentary Wi-Fi
Full access to the Lounge for all VIG children ages 8 and under
Exclusive VIG Pack (Swag Bag)
Every VIG who stops by the VIG Lounge during the show will receive an exclusive VIG Pack. These "swag bags" may include: a Commemorative Gen Con shirt, a VIG badge holder, a VIG pin, Gen Con merchandise and promotional items from Exhibitors, Sponsors, Guests of Honor, Event Organizers's, etc., based on availability. There may also be VIG coupons, which could include discounts for specific booths in the Exhibit Hall and other special deals. Promotional items are not guaranteed, and swag will vary from year to year, based on availability.
If you have ideas on other items that you would like to see in the VIG Packs, please feel free to email us at vig@gencon.com. We appreciate your feedback!
Early Exhibit Hall Access
Beat the crowd and gain an additional hour in the Exhibit Hall prior to general admission into the hall. This benefit is only for opening day on Thursday. Early access tickets are available through the VIG Lounge.
VIG Reserved Event Seating
A few of our larger Gen Con events will have seating reserved for VIGs who arrive at least 30 minutes before the event begins (seating is limited and is on a first come, first served basis). Access these events through an exclusive line, away from the throngs clambering to get good seats. But remember to arrive early! VIGs should arrive 30-45 minutes early to guarantee good seating. Any empty VIG reserved seats will be released to the general public prior to the event start.
VIG Mixer
The VIG Mixer is a "happy hour"-style get-together for our Very Important Gamers and guests. It's a chance for VIGs to hang out and enjoy appetizers, beverages and stimulating conversation in a laid-back atmosphere. More information about this year's Mixer will be communicated to VIGs through the monthly newsletters and posted in our event listings in May.
$10 System Credit
System credit can be used to purchase Gen Con badges or event tickets. It does not expire and can be used to purchase items for future shows if you do not use it this year. System credit is non-refundable, non-transferrable and cannot be redeemed for cash.
VIG Exclusive Events
Lists of VIG exclusive events will be sent to all VIGs via the Newsletter and VIG Forum as they are approved in the registration system. If you are a VIG or VIG Companion interested in running an event in the VIG Lounge, please contact us at vig@gencon.com. We would love to hear your ideas!
"Members Only" VIG Forum
As a member of the VIG Program, you will have access to an exclusive Forum where you can converse with fellow VIGs and voice your thoughts and ideas. To sign up for the VIG Forum, you need to have been a VIG within the past two years and have a login created in the Gen Con Community. Please email your Gen Con Community login name to vig@gencon.com if you are a current or recent VIG and wish to have access to the VIG Forum.
First Chance at a VIG Package for 2016!
Very Important Gamers not only receive excellent benefits for the current show, but they also have a chance at "first right of refusal" for next year's show. What does that mean? It means VIGs can purchase their next year's VIG Package for a discounted price before Badge Pre-Registration opens to the general public and procure their first choice of hotel before housing officially opens. Specifics are detailed in the VIG Newsletters sent out in December.
---
VIG Companions and Children
VIG Companion Packages
Anyone who purchases a VIG Package has the option of purchasing up to three (3) VIG Companion badges or upgrades, available during Pre-Registration (while supplies last).
This year's maximum is 350 Companions, and we will most likely sell out before Pre-Registration closes, same as last year. Be sure to purchase your Companion badges early!
The VIG Companion Badge allows the bearer access to the following:
The VIG Lounge (including games or events taking place in the Lounge)
Will Call and Event Registration in the VIG Lounge
Show Bag pick-up and complimentary beverages in the Lounge
Early Exhibit Hall access on Thursdaywith appropriate early-access ticket
Reserved event seating as listed above for VIGs
VIG Companions will NOT receive the following:
VIG Pack (swag bag)
VIG Coupons
VIG hotel block reservation (unless they are rooming with the person who purchased the VIG Package)
Note - Attendees wishing to be VIG companions AND book hotel rooms in the Gen Con housing block must purchase a 4-Day badge, and secure housing. After that, an eligible VIG may then purchase a 'VIG Companion Upgrade' for that attendee.
VIG Children

For children ages 9-13, VIGs must purchase a regular 4-Day badge. If the child requires access to the VIG Lounge, the VIG parent must bring the child to the Lounge for a special identifying sticker. (Children ages 8 and under do not require a badge, but their VIG parent will need to pick up a wristband in the Lounge and provide their contact information for emergencies.) Children ages 13 and under must be accompanied by a VIG adult while in the VIG Lounge, for early access to the Exhibit Hall on Thursday or for special VIG seating at events.
The special identifying sticker allows the child access to the following:
The VIG Lounge (including games or events taking place in the Lounge)
Will Call and Event Registration in the VIG Lounge
Show Bag pick-up and complimentary beverages in the Lounge
Early Exhibit Hall access on Thursday when accompanied by a VIG adult, and with appropriate early-access ticket.
Reserved event seating as listed above (when accompanied by a VIG adult)
---
If you have questions about the program, please feel free to email us at vig@gencon.com.