Puppet Program Guest of Honor
Gen Con is excited to announce two 2018 Puppet Program Guests of Honor-- Caroll Spinney and Steve Whitmire!!
Caroll Spinney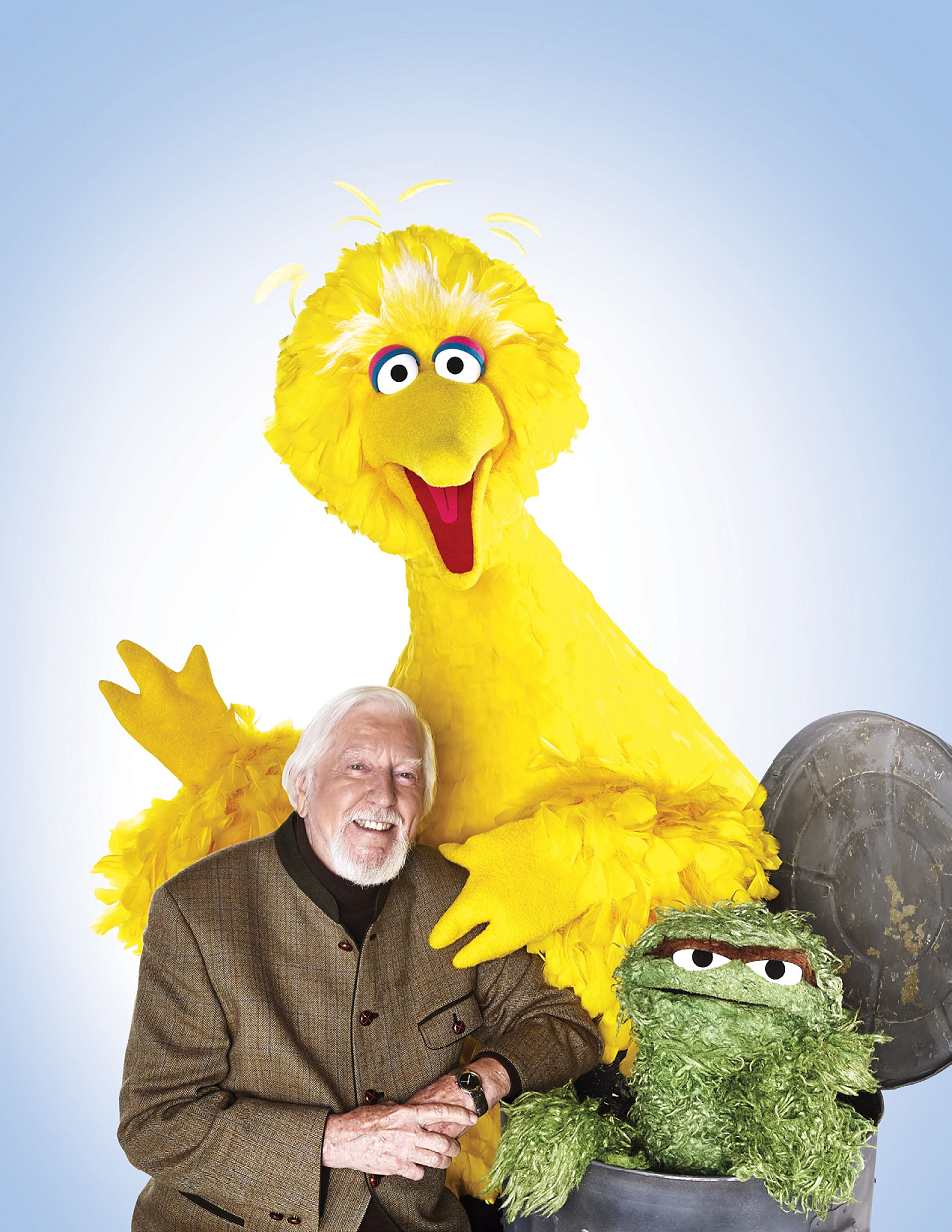 Caroll Edwin Spinney has performed Big Bird and Oscar the Grouch on Sesame Street for almost 50 years. Spinney is an American puppeteer, cartoonist, author and speaker most famous for playing Big Bird and Oscar the Grouch on Sesame Street since 1969. Spinney first met Jim Henson in 1962 at a puppeteering festival, where Henson asked if he would like to "talk about the Muppets". As Spinney failed to realize the question was an employment offer, the conversation never came to pass. Spinney joined Sesame Street for the inaugural season in 1969. However, he nearly left after the first season because he was not getting acceptable pay, but Kermit Love persuaded him to stay. He has performed the Big Bird and Oscar characters in Australia, China, Japan, and across Europe. As Big Bird and Oscar, he has conducted orchestras across the US and Canada, including the Boston Pops, as well as visiting the White House multiple times. He has also provided the characters' voices on dozens of albums over the years.
---
Steve Whitmire
Steve Whitmire is an American puppeteer who has worked on The Muppets and Sesame Street. Beginning his involvement with the Muppets in 1978, Whitmire inherited the roles of Kermit the Frog and Ernie, after Jim Henson's death in 1990; he performed the characters until 2016 and 2014, respectively. As part of the Muppet cast, he has appeared in multiple feature films and television series, performing a variety of characters on The Muppet Show, Sesame Street, and Fraggle Rock and during such occupations has worked for the Jim Henson Company, Sesame Workshop, and the Muppets Studio. Whitmire was personally asked by Brian Henson and Jane Henson to be Kermit's performer a few weeks after Jim Henson's death. Heather Henson arranged for a Kermit puppet to be sent to Whitmire's residence; however, Whitmire hid the puppet away for weeks before deciding on taking on the role. Following the death of Richard Hunt and the retirement of Jerry Nelson, Whitmire took over the roles of Beaker and Statler, respectively. Muppet characters original to Whitmire include Rizzo the Rat, Lips (the trumpet player from Dr. Teeth and The Electric Mayhem), Foo-Foo (Miss Piggy's dog), Fraggle Rock's Wembley Fraggle and Sprocket the Dog, and Bean Bunny, a character that originated in The Tale of the Bunny Picnic, to name a few of the many roles he's played over the years.
---
Both guests will be participating in a variety of puppet events, to specifically include:
| | | |
| --- | --- | --- |
| SEM18143048 | An Afternoon With Steve Whitmire | Thursday 2pm |
| SEM18142852 | I Married Big Bird: Stories from Debbie Spinney with special guest, Carroll Spinney | Friday 2pm |
| WKS18143055 | Making Puppets Come Alive with Steve Whitmire | Friday 3pm |
| SEM18143062 | From There to Here with Steve Whitmire | Friday 6pm |
| SEM18142849 | Honor That Bird, with Carroll Spinney | Saturday 11am |
| WKS18143067 | Monitor Puppeteering with Steve Whitmire | Saturday 2pm |
Official Autograph Signing Times for Carroll Spinney and Steve Whitmire (in the Autograph Area of the Exhibit Hall)

Carroll Spinney:

Thursday 11am to Noon ENT18144913
Friday Noon to 1pm ENT18144914
Saturday 4pm to 5pm ENT18144915


Steve Whitmire
Thursday 4pm to 5pm ENT18144916
Friday 1pm to 2pm ENT18144917
Saturday 11am to noon ENT18144918
Or, you can visit both of our guests periodically at the Puppet Program booth of the Entertainer's spotlight area of the Exhibit Hall. It's free to come and talk to either guest; autographs and other merchandise is available for a fee.