Gen Con Online Costume Contest
The Costume Contest is a 35-year tradition, and it wouldn't be a Gen Con without it! For Gen Con Online, we accepted electronic submissions, and out judges selected winners in six different categories. These six category-winning costumes are all finalists to win Best in Show.
Congratulations to Melissa Andrews as Sister of Battle for winning Best in Show!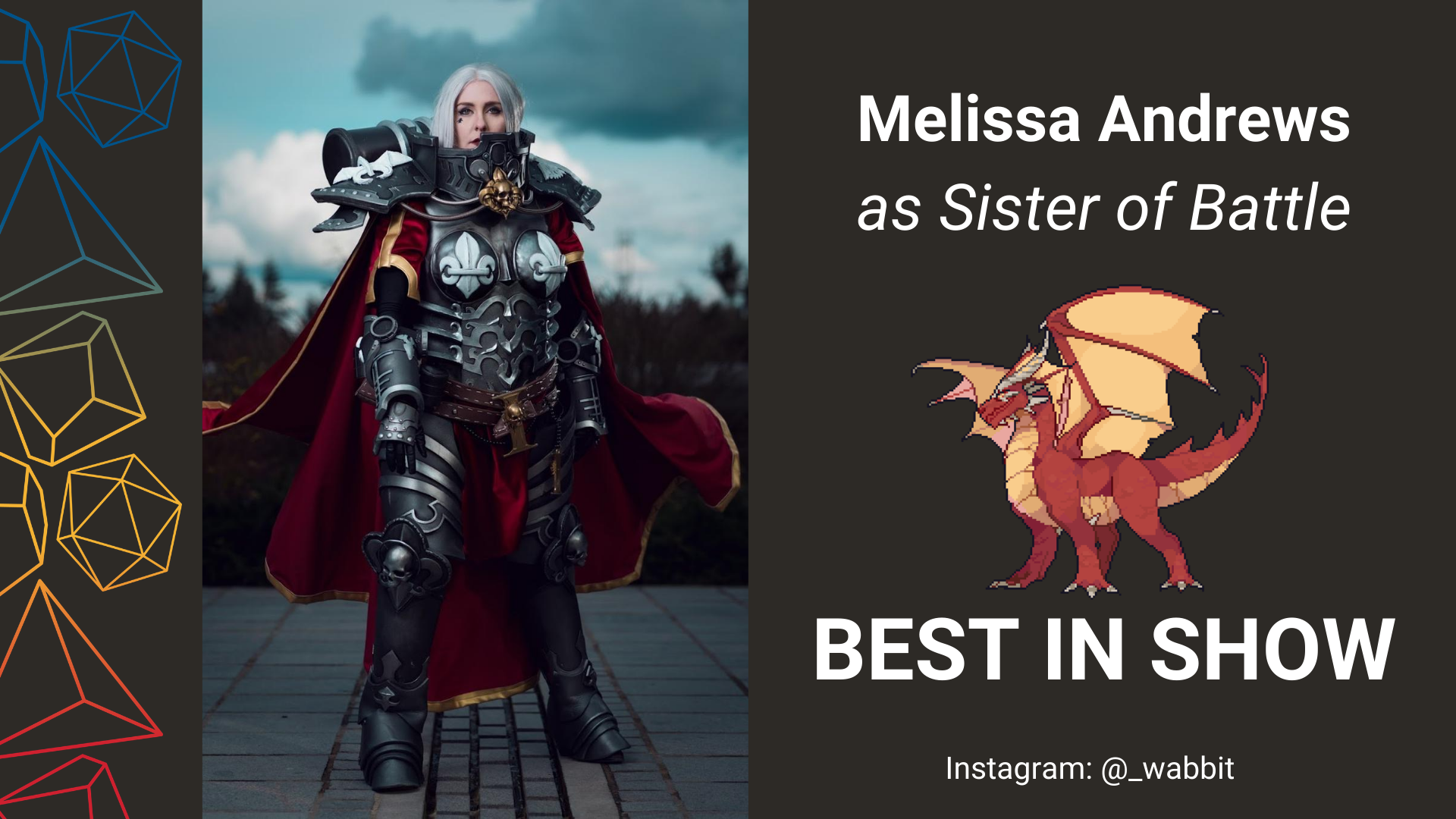 Cosplaying from home during Gen Con Online? Share your costume on Twitter or Instagram using #genconcc2020 and you might get featured on our cosplay tagboard at the bottom of this page!

---
Costume Contest Finalists
Best Child Costume
Solomon Love as Rockstar Foxy
"Rockstar Foxy" from "Five Nights at Freddy's"
Builder is 9 years old and constructed from cardboard, paper, felt, glue, tape, marker, tissue, and a strap. The mask jaw can open and close based on wearer's jaw movement due to the strap.
---
Best Professional Costume
Mink the Satyr as Toothless
This Toothless costume from How to Train Your Dragon was designed by Mink to fit the world of Berk. It's made from tooling leather and pig hide. All pieces are self-patterned, hand-tooled with tens of thousands of scales, wet formed, heat treated, and painted with color-shift paint to look like the night sky. The shield is pine and is patterned of a traditional Viking shield. The wings are six feet long and made from EVA foam.
Instagram, Twitter, & Facebook: @minkthesatyr
---
Best Anime Costume
Eli Chan as Mahmut
Mahmut from the cover of the 18th volume of Shoukoku no Altair. I made the whole costume myself. It was the first time I worked on such an intricate project myself, but I really love the character and the manga, so it was an enjoyable experience!
Instagram: @eufloris
---
Best Game Character Costume
Melissa Andrews as Sister of Battle
Sister of Battle, from Warhammer 40k. Based on art by Gurjeet Singh.
Instagram: @_wabbit
---
Best Fantasy Costume
Evan Braun as the Witch King
This is a replica of the Witch King of Angmar's armor and robes from Lord of the Rings, The Return of the King. The armor is made of pvc sheet that is heat formed and plastic-welded together. Armor plates on the hands consist of over a hundred individual pieces riveted and sewn to leather. The robes are made of nine layers of fabric that is painted and distressed.

Dark Pact Cosplay (Evan) is a costume creator/designer, table top lover, and video gamer based in Chicago. Evan's passion is to bring some of the greatest villains from cinema, games, TV, and books to the mortal realm through the craft of cosplay. Evan started cosplaying in 2017 in Milwaukee, WI and he has been hooked to it ever since. He lives for the amazing creative nerdy people you meet at conventions. You may have seen him clad in armor at numerous conventions throughout Wisconsin and Illinois. You can see more of Evan's work on his Instagram (@darkpactcosplay), Facebook page, or Twitter (@DarkPactCosplay).
---
Best Pop Culture Costume
Leah Biffin as Liakkkatta the Wookiee
Wookiee costume, styled as an original character, with a unique red hair look. Intended as an original character for Live Action Roleplaying event set in Star Wars universe — Liakkkatta, pilot and explorer. Handcrafted fur added using over 13,000 individual locks of hair. Costume designed to be modular, including removable stilts, additional accessories, voice changer and modified Wookiee sound voicebox. In the end it was made just for fun — what other reason is there?
---
Honorable Mention
These three costumes are not eligible for Best in Show, but were selected by our judges as exemplary costumes demonstrating excellence in a particular technique!
Best Use of Props
Christine Marchi as Lucian Augustus from Bloodborne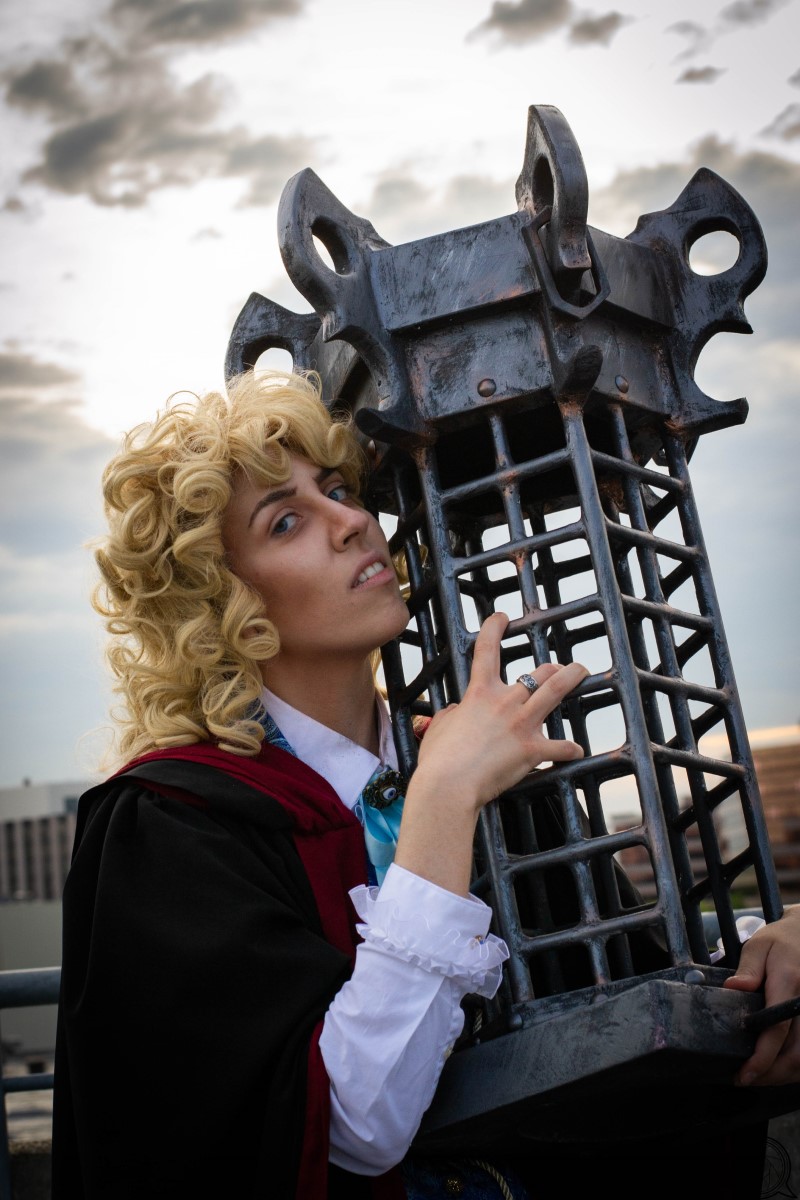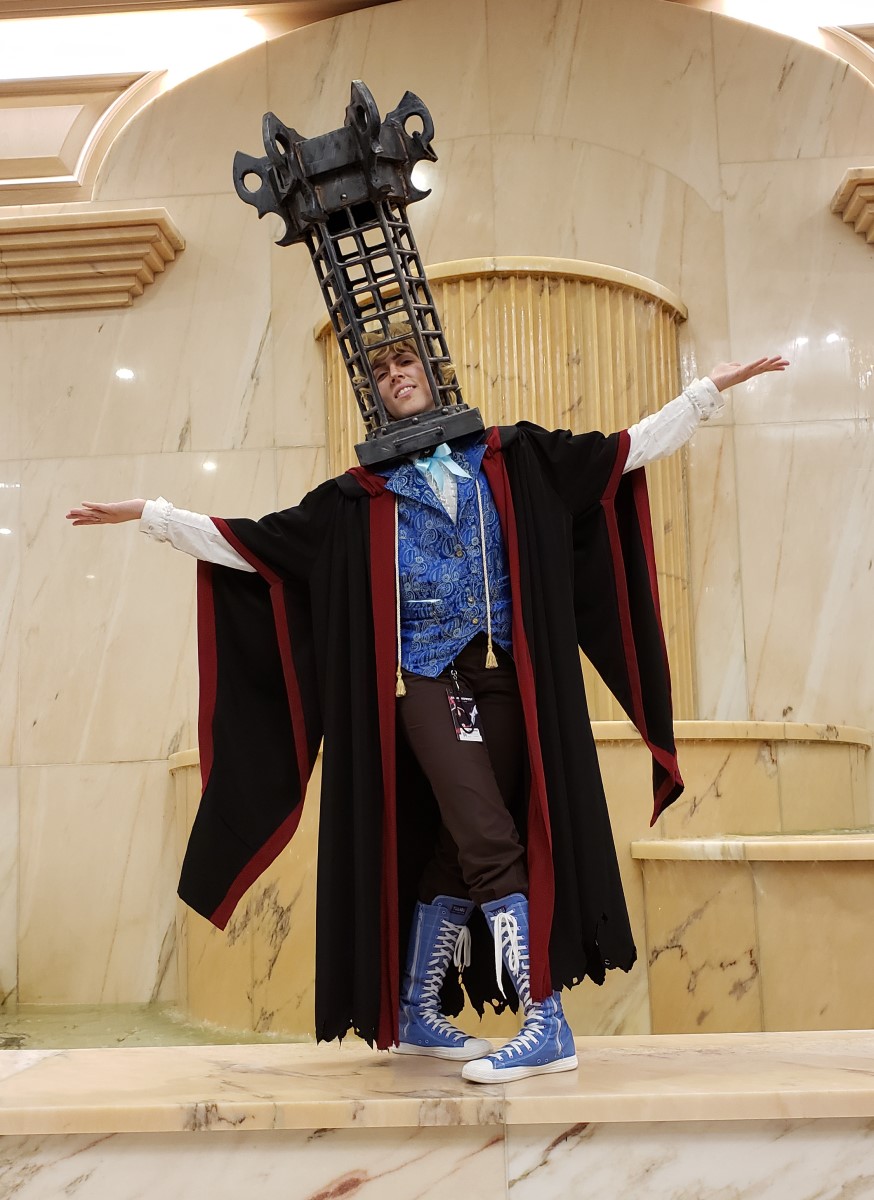 Right out of the fashion world of Bloodborne, I have created a cosplay based on my own Player-Character Hunter! A devote scholar named Lucian Augustus! He is garbed in the games student set, complete with a custom eyeball-bow and vest. Then atop his head he wears the iconic Mensis cage! Every bit of the costume (sans the pants/shirt) was hand made by me. Ruffles and eyeball-cuffs added to the shirt, and the shoes dyed Abyssal-blue.
Twitter: @micowhiplash
---
Best Use of EVA Foam
Jake Eller as Guts from Berserk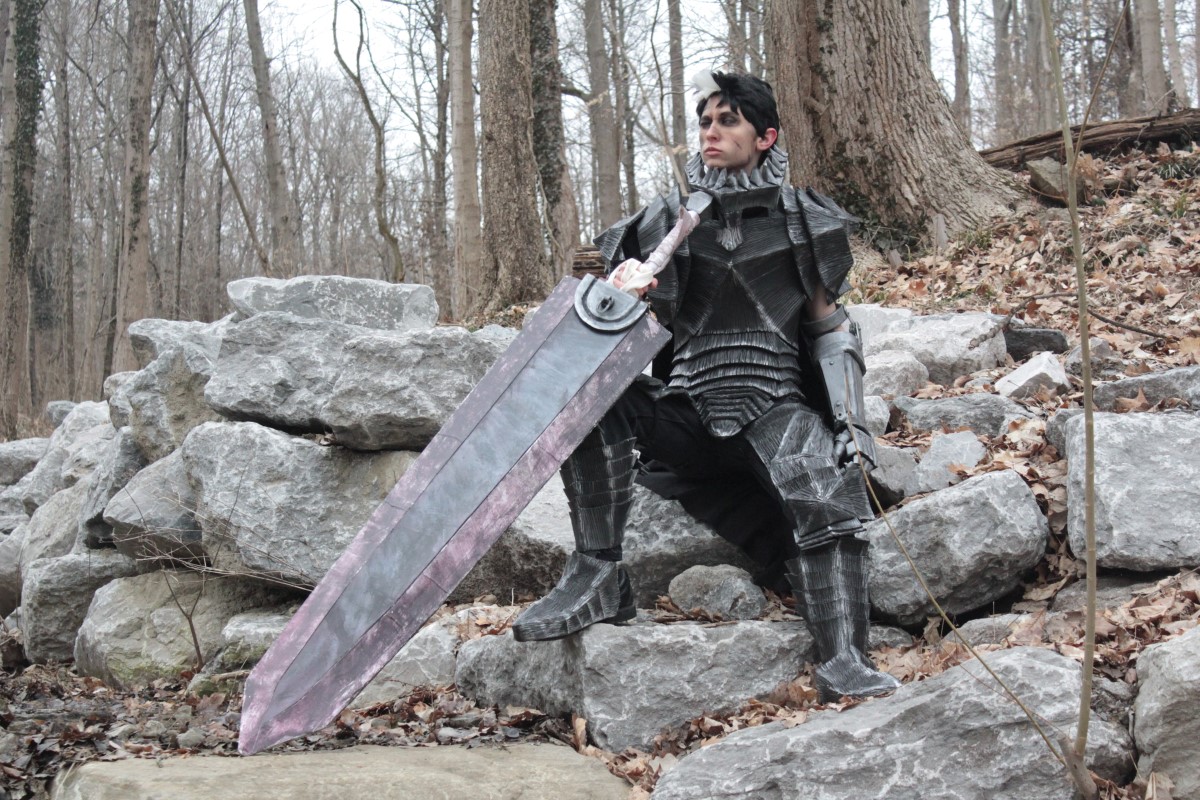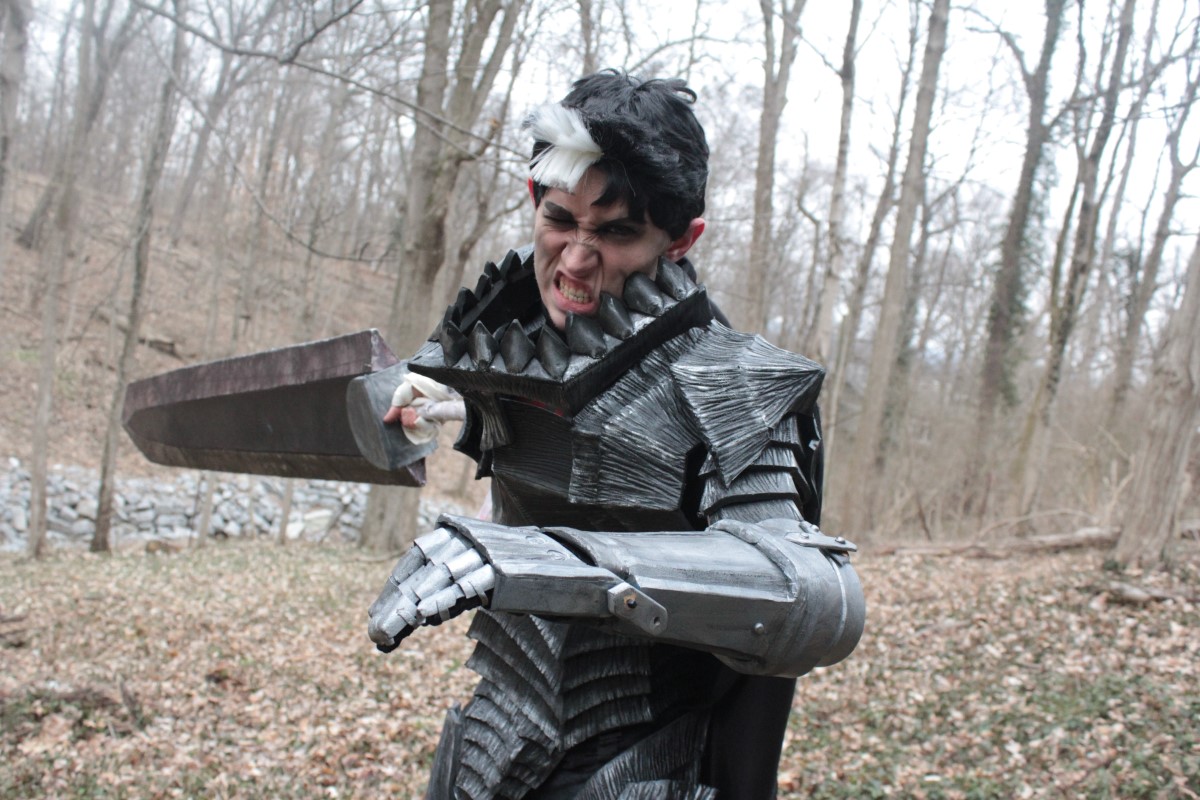 Character: Guts Series: Berserk The costume is of Guts in his Berserker armor. The armor is made of EVA foam cut, shaped, and carved to form. The the wig is a rocky with from area with a white patch sewn on, and the sword made of foam board and PVC pipe with aluminum tape on the edges.
---
Best Mashup Costume
Tiffany Oken as Steampunk Tinkerbell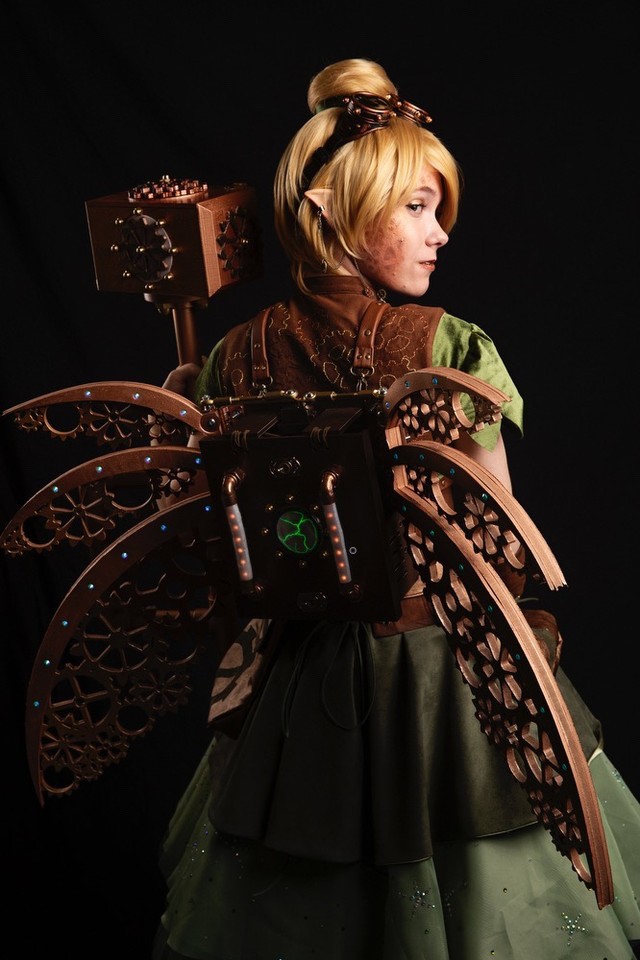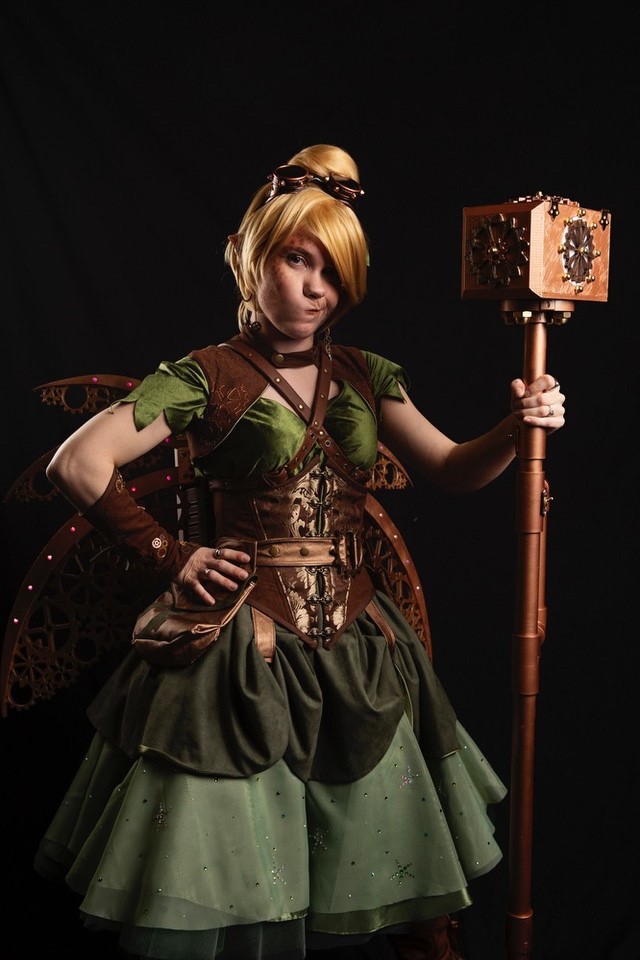 Steampunk Tinkerbell is an original design completed 100% by myself. Techniques used include 3D modeling and printing, EVA foam work, sewing, hand embroidery, circuitry, and programming. She features neopixels in the wings, wing pack, petticoat, goggles, and hammerstaff. The wings flap at the press of a button via a rotary mechanism and the petticoat and hammerstaff display motion-activated light sequences. The shrug contains 20 hand embroidered, metallic gears and rhinestones adorn the shear underskirt.
Instagram: @Okenshieldcosplay
---
Share Your Costume Using #genconcc2020