Gen Con Online Film Festival
Filmmakers from around the world gathered to compete in last year's festival. Some traveled from as far away as Brazil and Denmark to the Indiana Convention Center in Indianapolis for screenings, film panels, and the awards ceremony. Films from across the United States, Canada, Australia, Israel, Japan, and Great Britain made it a truly international event.
This year, we're taking the Film Festival online, with a host of events and panels, community discussion in the Gen Con Discord, and all the participating films available to stream from the comfort of your home on The Fantasy Network!
How to Watch
The Gen Con Film Festival features films in genres that appeal to our gaming attendees. These include fantasy, sci-fi, horror, animation, anime, martial arts, gaming, related parodies, documentaries, and more. All participating films are free to watch on The Fantasy Network, but will only be available during the four days of Gen Con Online.
Select from over 65 films, varying in length and organized by category. To watch, simply visit the Gen Con Film Festival page on The Fantasy Network, browse through the selection of films, and pick what you want to watch. No login or subscription is required.
Films will be available starting Thursday, July 30 at noon (Eastern), and will be removed at the conclusion of the show on Sunday, August 2 at 8 pm (Eastern). Don't miss out on this incredible opportunity!
Awards Ceremony
We'll be announcing the winners of the Film Festival on the GenConTV Twitch channel, on Thursday, July 30 at 6:30 pm (Eastern). Celebrate all the participants and watch the award winner's acceptance speeches from across the globe, then go check out the films yourself! Category awards are voted upon by a jury of judges and will include the following:
Cash prizes will be awarded in the following categories:
Best Feature Film: $1,000
Best Web Series: $250
Best Short Film: $250
Certificates will be awarded to the following selections:
Best Animated Film
Best Gamer Film (films that focus directly on gamers or games)
Best Documentary Film
Best Fantasy Film
Best Sci-fi Film
Best Horror Film
Best Fan Film
The Ovid Award is named after the Roman poet known for his immense influence on imaginative interpretations of classic myths. This award was granted for the first time in 2017 to the "most interesting and creative story" among the Best Short Film entries, regardless of genre. The recipient will receive a $1000 cash prize. The Ovid Award has been made possible through a contribution from a generous anonymous Film Festival benefactor.
Participate in Film Events
There are a bunch of different film events, including a slate of panels hosted by many of the filmmakers who submitted films for this year's festival. Check out the list of film events and register for a ticket! Some events may be recorded to be shared on the Gen Con Film Festival facebook page.
Gen Con Discord
The Film Festival has a dedicated channel in the Gen Con Discord for community chat and continued conversations throughout the weekend. Join in the discussion with fellow filmmakers and enthusiasts, recommend your favorite films from the festival to fellow attendees, and maybe even ask a filmmaker themselves about their work. Hope to see you there!
---
Congratulations to the 2019 winners!
Best Feature Film: Level Up!
Best Short Film: Hashtag
Best Independent Series: Diary of a Wimpy Alien
OVID Award: To Be Forgotten
Best Horror Film: Kiss the Devil in the Dark
Best Fantasy Film: Troll Bridge
Best Sci-fi Film: Moon Drops
Best Comedy Film: Playtimes Over
Best Gamer Film: Life XP
Best Fan Film: Mash-up Madness
Best Documentary: Miniature Wargaming: The Movie
Best Animated Film: The Encounter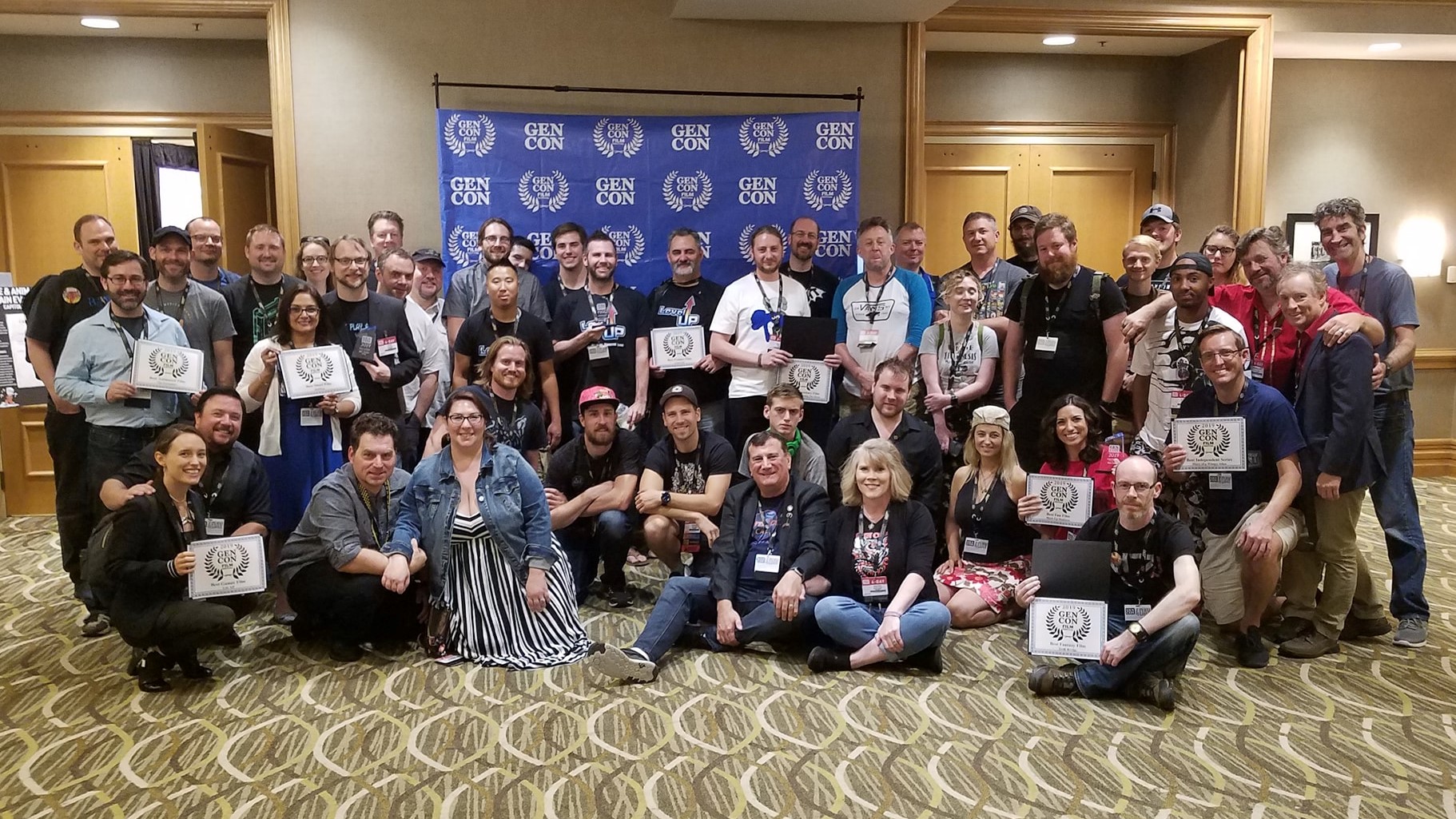 ---
The 2021 Film Festival
If you'd like to participate next year, submissions for the 2021 Gen Con Film Festival will open in January. Complete information and film submissions will be exclusively available through Film Freeway. Add the Gen Con Film Festival to your list on Film Freeway so you don't miss out!