Gen Con Film Festival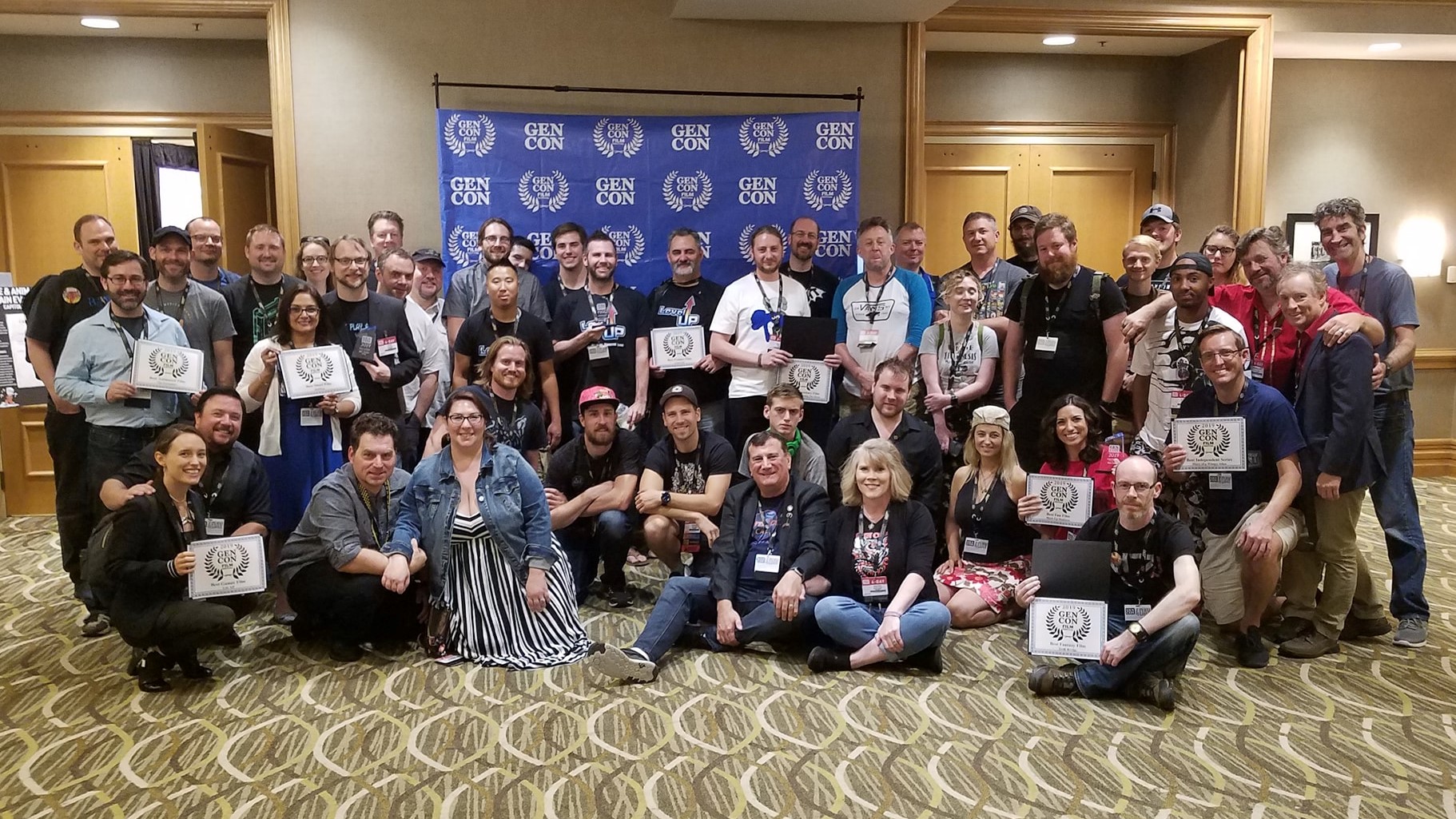 Submissions are now open for the 2020 Gen Con Film Festival!
Filmmakers from around the world gathered to compete in last year's festival. Some traveled from as far away as Brazil and Denmark to the Indiana Convention Center in Indianapolis for screenings, film panels, and the awards ceremony. Films from across the United States, Canada, Australia, Israel, Japan, and Great Britain made it a truly international event.
The Gen Con Film Festival focuses on genres that appeal to our gaming attendees. These include fantasy, sci-fi, horror, animation, anime, martial arts, gaming, related parodies, and documentaries.
Cash prizes will be awarded in the following categories:
Best Feature Film: $1,000
Best Web Series: $250
Best Short Film: $250
Additionally, certificates will be awarded to the following selections:
Best Animated Film
Best Gamer Film (films that focus directly on gamers or games)
Best Documentary Film
Best Fantasy Film
Best Sci-fi Film
Best Horror Film
Best Fan Film
Category awards are voted upon by a jury of judges. All awards will be presented on Sunday, August 2, 2020 at Gen Con. Specific time and location are TBD.
Filmmakers are encouraged to attend and participate in the many film related panels, workshops, and discussions during the festival. If you would like to make your own panel submission, please contact [email protected] for further information.
---
The Ovid Award
The Ovid Award is named after the Roman poet known for his immense influence on imaginative interpretations of classic myths. This award was granted for the first time in 2017 to the "most interesting and creative story" among the Best Short Film entries, regardless of genre. The recipient will receive a $1000 cash prize. The Ovid Award has been made possible through a contribution from a generous anonymous Film Festival benefactor.
---
Congratulations to our 2019 winners!
Best Feature Film: Level Up!
Best Short Film: Hashtag
Best Independent Series: Diary of a Wimpy Alien
OVID Award: To Be Forgotten
Best Horror Film: Kiss the Devil in the Dark
Best Fantasy Film: Troll Bridge
Best Sci-fi Film: Moon Drops
Best Comedy Film: Playtimes Over
Best Gamer Film: Life XP
Best Fan Film: Mash-up Madness
Best Documentary: Miniature Wargaming: The Movie
Best Animated Film: The Encounter
---
Categories and Entry Fees
Feature Films: A single video with a running time over 60 minutes.
Short Films: A single video with a running time under 60 minutes.
Series: Multiple videos in a series with individual running times of up to 30 minutes each. Multiple episodes can be included as a single entry, up to a maximum running time of 60 minutes.
| | | |
| --- | --- | --- |
| Deadlines | Feature Films | Short Films and Series |
| Earlybird Deadline: January 31, 2020 | $45 | $35 |
| Regular Deadline: February 20, 2020 | $55 | $45 |
| Late Deadline: March 20, 2020 | $65 | $55 |
| Extended Deadline: April 15, 2020 | $80 | $75 |
All fees are in US dollars.
Please use the link below to make your submission:
Please note that we are accepting submissions exclusively via Film Freeway.
---
Eligibility
All submissions must be:
Gaming, sci-fi, fantasy, or horror related.
Films with excessive nudity, swearing, or violence, or deemed obscene or defamatory, will be disqualified.
An original work. The filmmaker is responsible for obtaining any necessary permissions for use of trademarks, copyrights, or any other properties (including, but not limited to logos, images, characters, or music) in his or her film.
The film being submitted is in its completed and final form and will not be changed between now and the time it is shown at the Gen Con Film Festival.
Gen Con LLC reserves the right to reject any film at any time for any reason.
---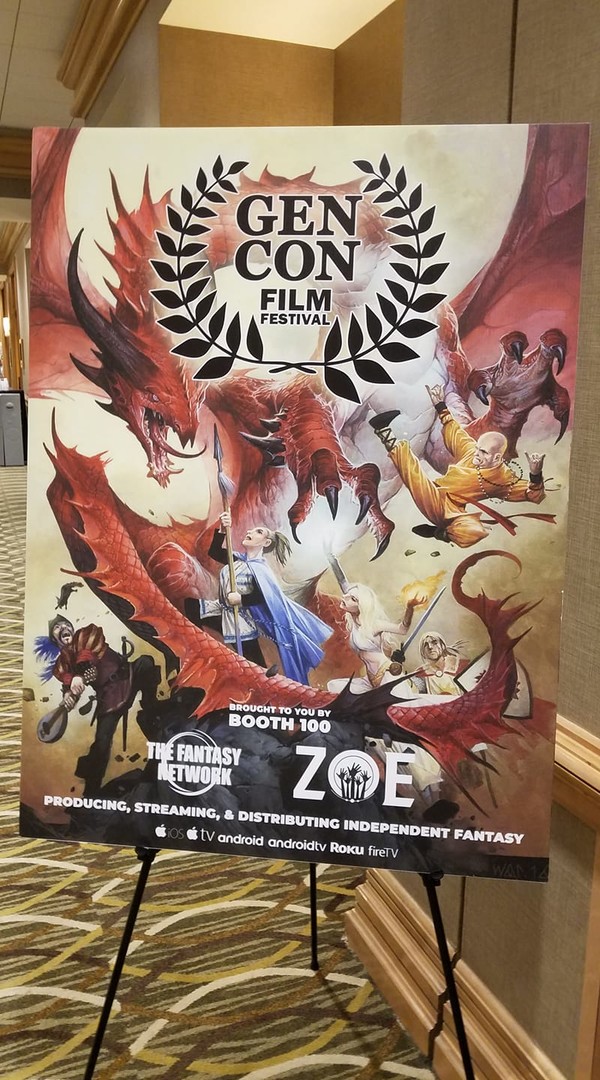 ---
Additional Info
Gen Con employees and their immediate families are excluded from competition.
Films that have previously won any award in the Gen Con Film Festival are not eligible for competition.
Entry provides Gen Con all permissions to screen submissions at any venue(s) during the Gen Con 2020 show dates, selected by the convention organizers. Schedule TBD. Gen Con is further provided permission to make copies of submissions as necessary for screening purposes only.
If your film is accepted, up to five 4-Day badges may be provided per submitter (not per film).
Selected films will be notified no later than June 15, 2020.
---