Exhibitor Information
The Gen Con 2020 Exhibit Hall is currently sold out! We are excited to have most of our exhibitors returning to provide yet another memorable experience for our Gen Con 2020 attendees!
The Gen Con 2019 Exhibit Hall featured a record-breaking 530+ exhibitors! You can view the 2019 Exhibit Hall map using either the downloadable PDF or the interactive convention map. You can also find your favorite 2019 exhibitor with the searchable Exhibitor List.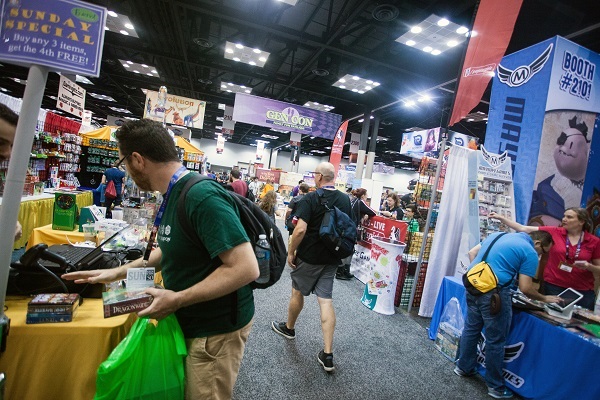 For more exhibiting information or to inquire about other opportunities & options, please contact [email protected]
Sponsorship & Marketing Opportunities
Gen Con has a wide range of marketing and sponsorship options available, and you do not need to be an exhibitor to take advantage of these opportunities. Please browse the Gen Con 2020 Sponsorship & Marketing Booklet to review our many product options. If you have questions or would like to book any marketing or sponsorships, please contact [email protected].


Rules and Regulations
By applying to exhibit at Gen Con, you have read, understand, and agree to all Exhibitor Rules & Regulations.
---
If you have questions, please contact [email protected] or call:

LeMar Mattox, Exhibit Hall Manager

(206) 957-3976 x3812
Megan Culver, Senior Director, Sponsorship & Sales
(206) 909-3383