Trade Day Information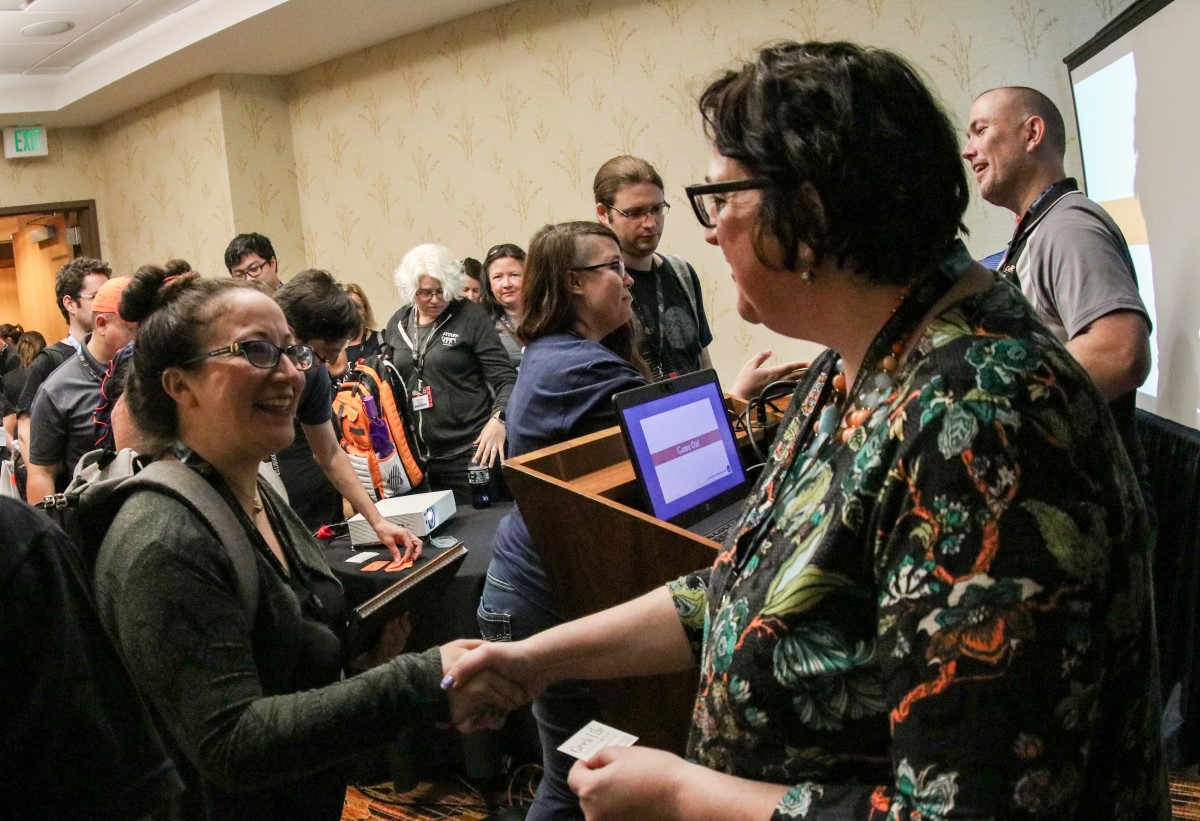 2020 marks the 14th year for Trade Day programming!
Trade Day is held on Wednesday prior to Gen Con and is designed for educators, professors, graduate students, librarians, and retailers to get hands-on training, research sharing, networking, and professional development opportunities through a day of seminars, demonstrations, networking events, and much more!
In 2019, we had over 55 events. Here is the Trade Day 2019 Program Booklet which lists all the events that were offered. Please note that events change year to year, but this will give you some indication of what to expect for Trade Day 2020.
Trade Day is only open to Professors, graduate students, educators, student teachers, librarians, distributors, and hobby retailers. You will be required to submit credentials in order to be accepted to participate in the program. Here is a list of acceptable credentials (only one form of proof needs to be provided):

Educators & Librarians:
1) Copy of Transcript (if currently a student)
2) Copy of Paystub
3) Copy of School ID Card
4) Copy of Homeschool Materials Receipt

Retailers:
1) Copy of Business License
2) Copy of Business Card
3) Copy of Paystub
4) Copy of Workplace ID Card
Trade Day Registration costs $206 and includes:
Access to all Trade Day event programming
A complimentary 4-Day Gen Con 2020 badge
Attendance Certificates for district CEU's and Librarian Education Units available
Please note that members of the press are encouraged to attend Trade Day and report on their findings, however they will not have access to any potential giveaways, if offered.
Questions? Email us at [email protected].