Gen Con Online: July 30 – August 2, 2020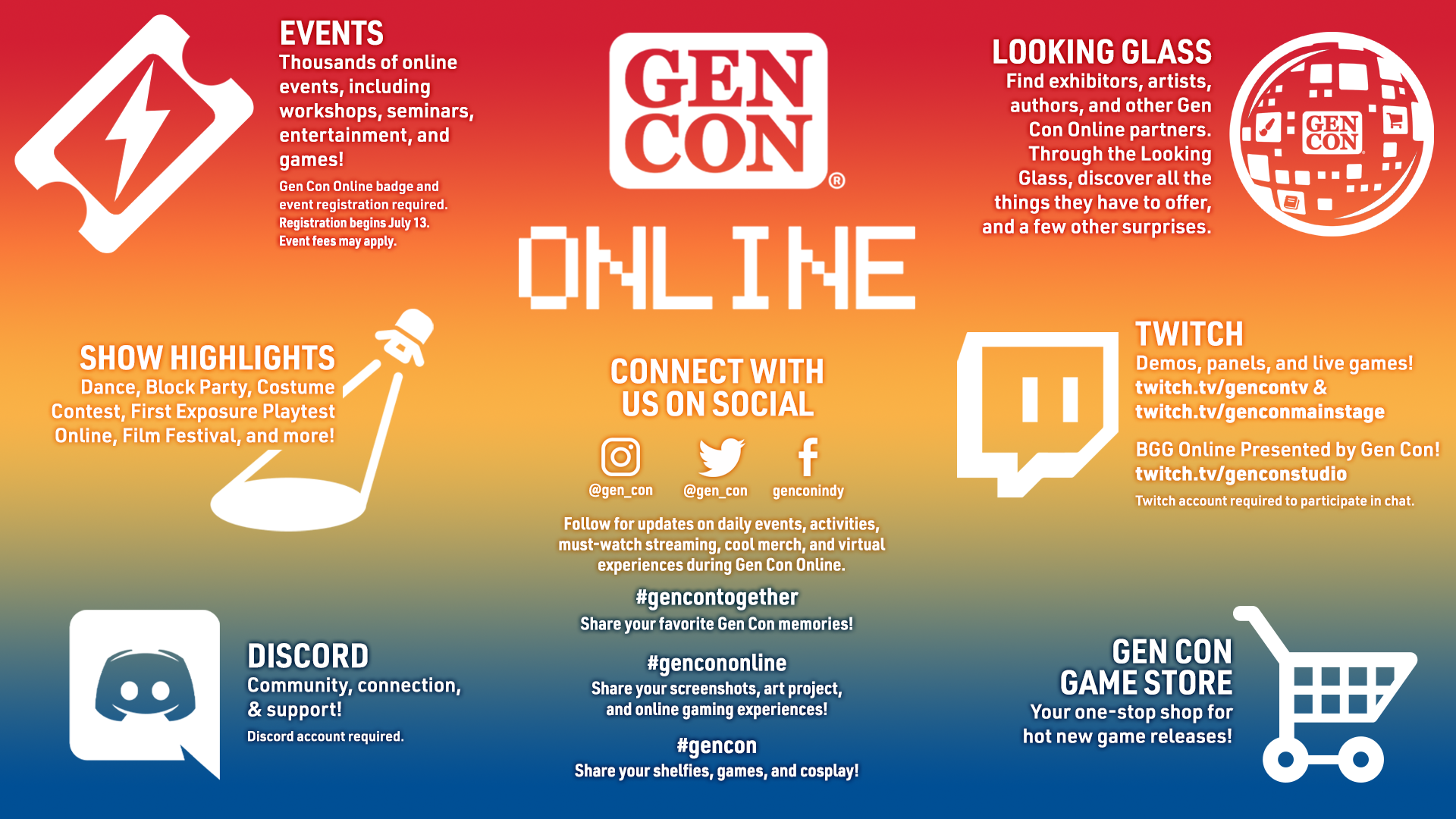 The Event Catalog is now live with over 3,000 events! Start browsing and adding events to your wish list now — Event Registration opens next Monday, July 13 at noon (Eastern)! Events continue to be submitted, reviewed, and published, so check back for more coming soon! Check out our How To Find Events page for tips on searching the Event Catalog and building your wish list.

---
---
Share Your Experience With #gencontogether
---
Free Coloring Page From the Gen Con Online Collective Art Project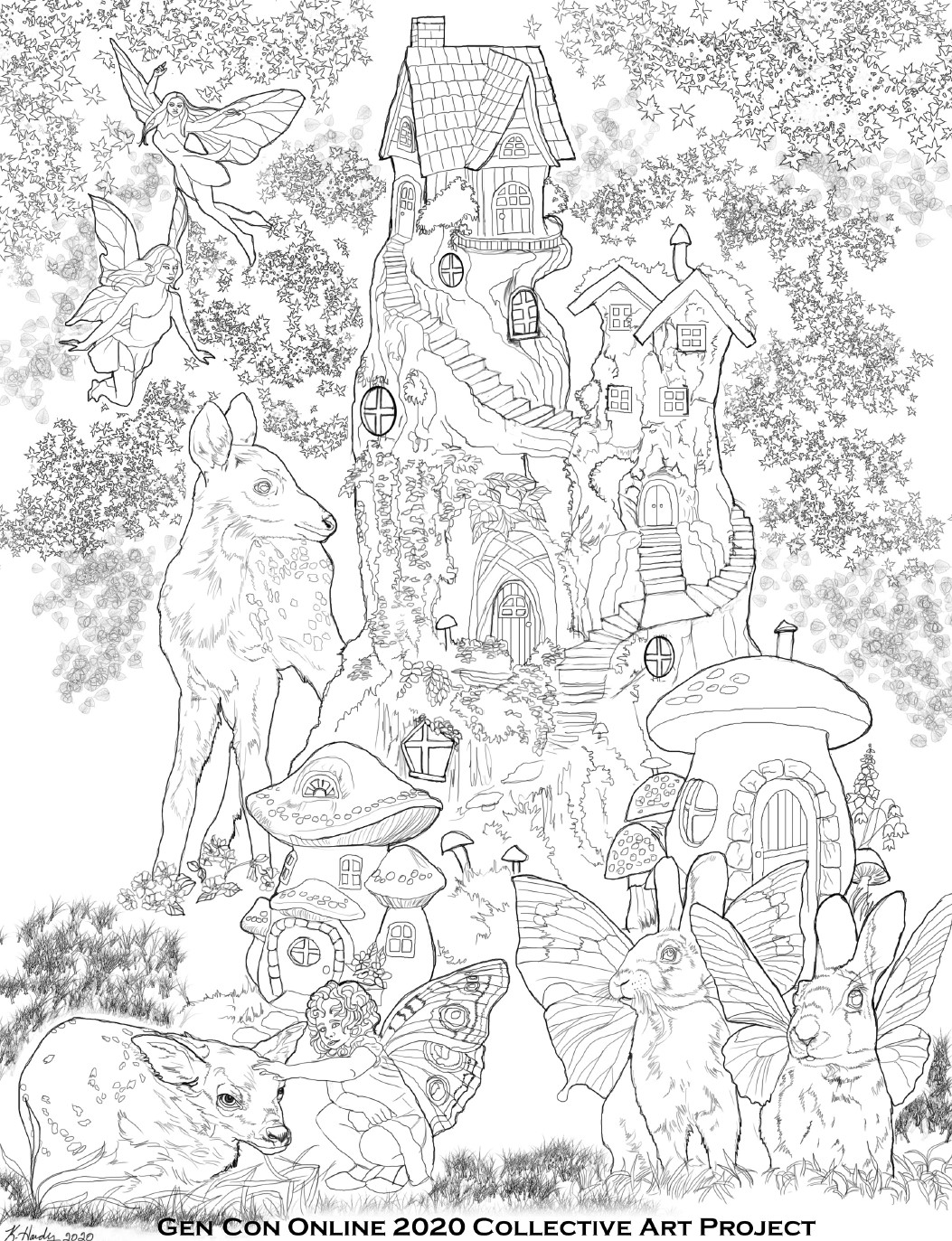 Check out this free downloadable coloring page from Kathleen Hardy of the Gen Con Collective Art Project! Since we can't meet in person to complete the mural together this year, download this page, color it in, and post it on Instagram using #gencononline so we can see your creative take on it!

---
Social Media:
Newsletter: